This 97-page growing guide is designed for beginners who want to confidently start growing nutrient-packed sprouts & microgreens indoors year-round. With clear step-by-step instructions, you'll learn how to grow a variety of nourishing legumes, beans, leafy greens, grains, nuts and seeds. Discover how to incorporate an abundance of sprouts into your meals, by making recipes like sprouted hummus, sprouted bread, or sprouted almond milk. Finally, read about the many health benefits of consuming these power-packed plants at this early stage of growth.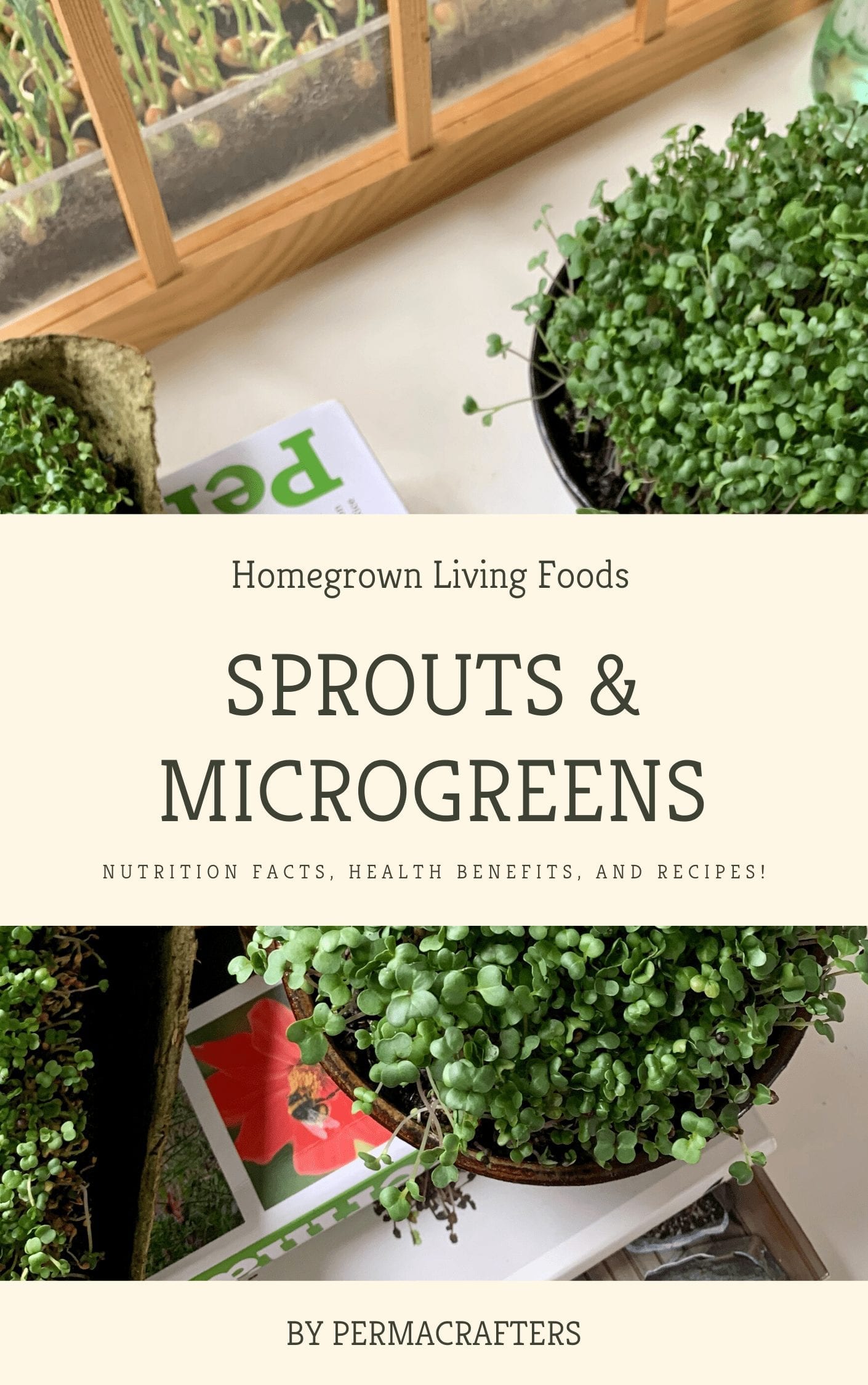 Overview
Practical System. You want a practical step-by-step system for growing sprouts and microgreens at home.
Fast results. You want to eat fresh sprouts or microgreens within 2 to 21 days of starting the growing process.
Fresh food year-round. You want to get into the habit of growing sprouts and microgreens regularly throughout the year.
Basic Supplies. You're willing to invest in several very basic supplies to get started.
Gardening Newbie. You are new to gardening (and may have a history of killing your houseplants).

Want to get our ebook bundle instead?
Click here to get our 8 eco-ebooks at once.